I made this thread way back on the old forums, and it got pretty popular. So I've decided to bring it back (even though this forum isn't nearly as busy as the old one =/ )!
So, post your most memorable and proud past Halo: Reach achievements here. Be sure to come back and brag when you do something else that's completely AWESOME.
So to start off, I just got my first ever Killpocalypse. It was in an Action Sack game of HaloBall. I guess it's not as "legitimate" since it wasn't in a regular playlist, but I still see it as an accomplishment nonetheless. And, it was completely by luck. I ALMOST had a Killionaire, but by the time I got through the first 9 enemies, I didn't have enough health to finish the last guy (who you see about to kill me in this photo):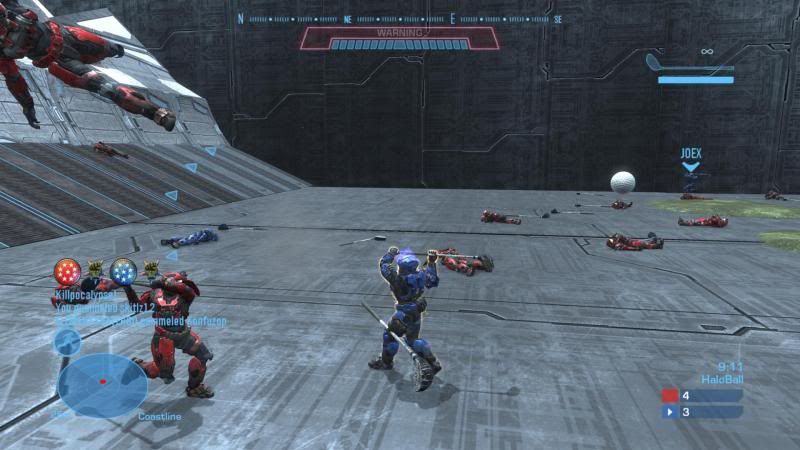 So, come one, come all. This is your place to brag without judgement!