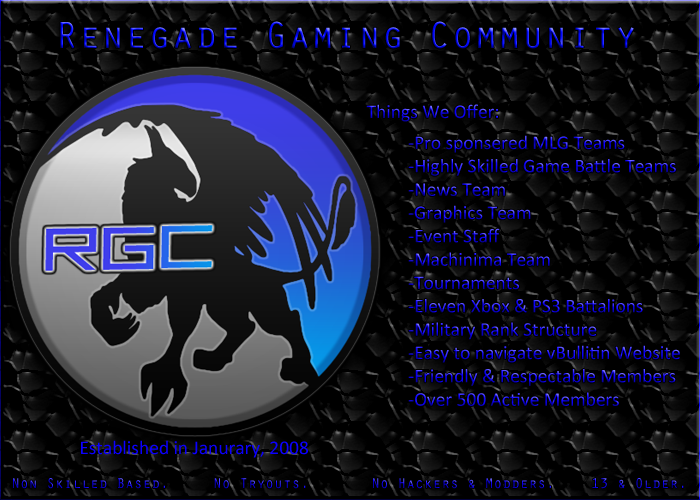 We are interested in all types of gamers, we are not looking for just skilled players, but players of all kind.

Please make sure to not post in the How To Join Section. Please put RGC Villain as the person who referred you and then send me a message on the site. I will place you in my platoon.

I joined early this year and the people here have been nothing but great to me. I am not one of the best gamers out there, but I play with lots of different members on the site and have never been ridiculed or made fun of for my skill level. I currently am the Captain of one of the Slaughter Platoon and I make sure that all of my members are well trained and always happy. I never let a question or concern go unsolved. I am online every night playing Xbox Live with friends in RGC and I make sure and play online with everyone in my Platoon and even in the whole Battalion. We are one of the best Battalions in Renegade Gaming and are growing fast. Now it's your turn to be a part of something big.

Make sure and go to Renegade Gaming and register. When you register make sure to put RGC Villain as your referrer and then send me a message. You will be in the Destruction Battalion. I know anyone who joins will love it! So please, check us out!