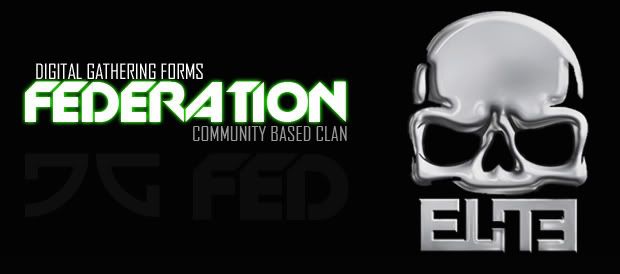 Digital gathering announce Federation gaming Hi all we are running a community clan Called federation, If you would like to be added to the current roster look for FED in clan groups or federation, leave your gamertag that is registered with Elite,in this thread.
You will be invited, then we will invite you in. Accept it quick so you can make it.
Please register your interest in our forums provided CLICK HERE!!! We are looking for members to join our social clan, FED was formed to give people the chance to be part of a clan, there are no rules except no boosting, cheating glitching.
You must be from the UK, age 16+ and be mature at all times!!