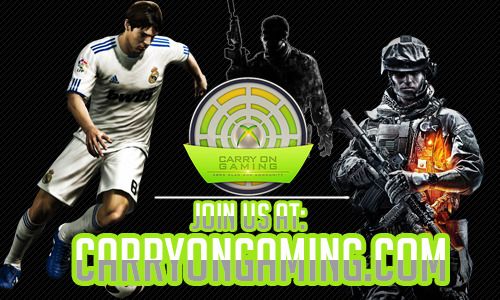 Carry On Gaming are a UK based clan dedicated to having fun, whilst maintaining a competitive edge. We are recruiting members for the 3 main games that we play which are: BF3, MW3 and FIFA12. We do ask that applicants be 15+ and that you respect other gamers.
Carry On Gamers currently hold Admin status over at The Warped Gaming Leagues (WGL) which is the largest and oldest gaming league designed specifically for UK based xbox clans. We have been on the scene for 5 years and have enjoyed many achievments, being featured in xbox magazine 360 Gamer's Community News section.
If you would like to find out more about [CoG] please take time to visit www.carryongaming.com and say hello. We're a friendly bunch and are very laid back. We hope to hear from you soon.