[13th] Clan Recruiting [BF3, MW3] Scrims, GameBattles, COD ELITE, and more!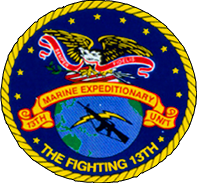 Battlefield 3 and Modern Warfare

Why should you join us? Here at the 13th MEU we have been committed to providing a friendly forum community and razor sharp gaming experience since 2009. We strive for teamwork, results, friendships, and having a blast. You don't have to be the best player in combat to join us. We're about more than just the score or kill/death ratio. We're a family of gamers across multiple platforms and across multiple games! We are always growing as a clan but need you to make it happen! MORE INFO on our site!!


Apply. Dominate! Rule MW3.

Join the 13th MEU and get started now.

~ Sgt. Insevin, a 13th MEU Squad Leader

Website: http://join13.info/