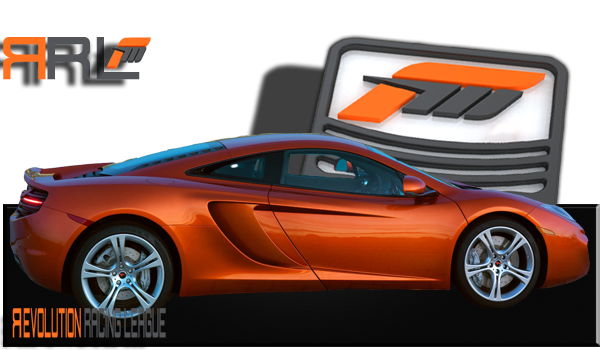 LADIES AND GENTLEMEN, BOYS AND GIRLS, GAMERS OF ALL AGES TOTAL REVOLUTION COMMUNITY WOULD LIKE TO CORDIALLY INVITE YOU TO THE INNAUGURAL SEASON OF THE RRL - REVOLUTION RACING LEAGUES.

THE RRL WILL BE HOLDING WEEKLY RACE NIGHTS ACROSS NUMBER OF DIFFERENT MODES. SO IF:

TEAM RACING (TEAMS OF 4)
CAT AND MOUSE (TEAMS OF 3)
SINGLES (TEAMS OF 1)

FLOATS YOUR BOAT SIGN UP TO THE SITE NOW ON Revolution Racing League
FOR FURTHER INFORMATION EITHER SIGN UP TO THE SITE OR CONTACT Karlos Fantano, TRC CYPS, TRC Billyman or UKF Balljoint ON XBOX LIVE


START YOUR ENGINES FOLKS, THIS IS GONNA BE A RIPPER.