In a move to 'appeal to a wider audience' it appears that EA now think it's all been a bit scary for us.
They've had feedback saying that although people loved the 'thriller game'...( I always thought it was a survival-horror but what do I know? ).....they found it too scary and wanted a co-op experience.
Unfortunately this all sounds like the Dead Space of old is going to undergo a PEGI (15) multi-player overhaul and potentially tarnish a first class, mature rated, single-player scare-a-thon.
Anyone else slightly less enthusiatic for part 3 ?
Story:
'Dead Space' and sequel were too scary, says EA
Dead Space
and its sequel were too scary,
Electronic Arts
has suggested.
Explaining the shift towards co-operative multiplayer in upcoming sequel
Dead Space 3
, EA marketing boss Laura Miele told
MCV
that people would feel more comfortable playing with a companion.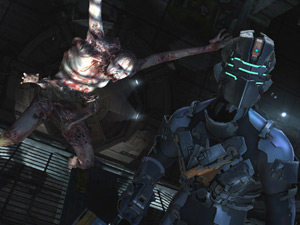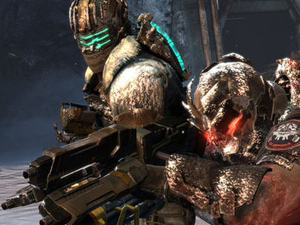 "We were doing research coming out of
Dead Space 1
and
2
and we're really proud of those products. We received feedback to understand how we can take the game out to even more consumers," explained Miele.
"We were hearing feedback that they love the thriller game, but it was pretty scary, and the obvious next step was that they wanted to play with someone. So we introduced co-op into the game.
"The horror of
Dead Space
is still all there. It's still true to its roots and no less scary, but people felt far more comfortable playing it with someone else than they did doing it on their own.
"Personally, I would rather go to a scary movie with my husband rather than sit at home with the lights out watching one on my own.
"We're looking for that to reach out to consumers that perhaps were not open to
Dead Space 1
and
2
."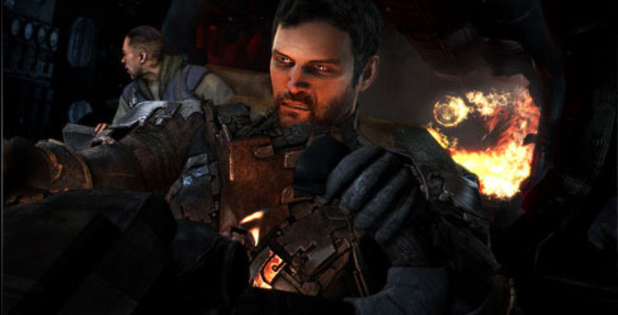 The comments mirror those of EA's Frank Gibeau, who said that the franchise must
appeal to a broader audience
.
Officially
announced at this year's E3 Gaming Expo,
Dead Space 3
will
take place on a frozen planet
and features a new character named John Carver.
The game will feature drop-in, drop-out co-operative play using the new character.
The entire game can also be played alone without an AI-controlled partner, with different cutscenes and dialogue involved.
The game will launch for the Xbox 360, PS3 and PC in February next year.